I turned this 12″ wide, 3″ deep, black walnut bowl with the intention of also turning a lid to fit.  For the lid, I used a piece of northern sugar maple with a block of walnut glued to it for the knob, and turned the two simultaneously.  The lid has an indent under the lip to match the inner diameter of the bowl.  The fit is such that there is a slight suction effect when the lid is lifted. (Click on any image to enlarge)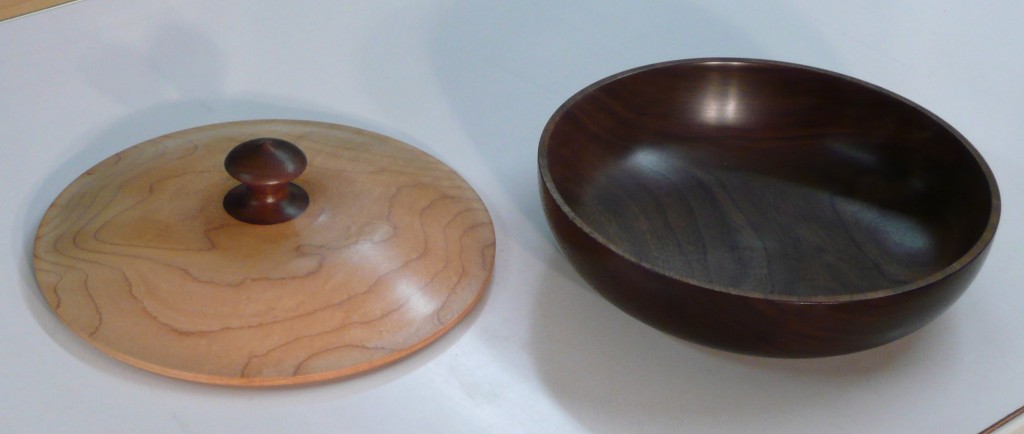 The bowl is large enough from which to serve food, such as fruit or green salads.  And if it is used to serve something like pasta, then the lid can serve as a cover.  This bowl, and all my bowls so far, have been finished solely with my own recipe for a "food safe" finish: 100% pure, organic, filtered beeswax combined with pharmaceutical grade mineral oil.
Here is the bowl on my new Jet 2HP lathe.  I intentionally left the dust collector temporarily turned off to give some idea of the volume of shavings produced by my bowl gouge during the hollowing process.
And finally, I've included a photo showing the underside of the lid while still mounted on the lathe.  The indent under the lip was reduced incrementally to fit, using the completed bowl as a gauge.